Mike Davies has lived on the East Coast since he was four years old and started sailing at an early age.
He bought his first business hiring rowing skiffs on the River Ouse at Bedford and also built 10' and 14' sailing and rowing dinghies which he exhibited at the London Boat Show.
Moving back to Essex, he set up Marine Traders Yacht Brokers and added to his already growing collection of manufacturers leaflets and brochures over a period of some 30 years.
The original brochures are often rare and difficult to obtain but extremely popular with owners and enthusiasts.
Mike is now making copies of these available to anyone who requires information on any of the listed yachts.
To order a copy of any of the brochures listed on the following pages, or if you require further information, please complete the form on the Orders section. Thank you for contacting me.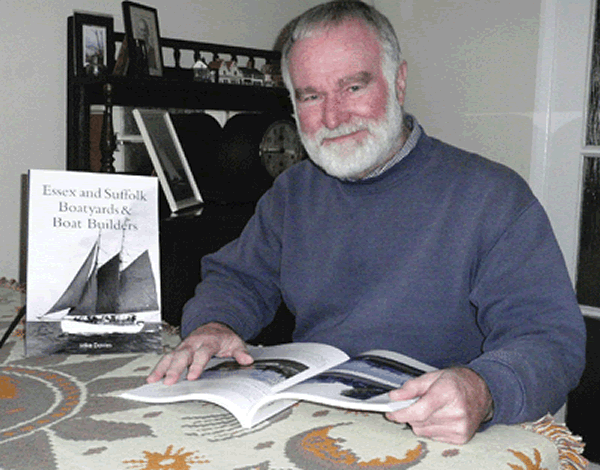 If you wish to place an order please click the button below to be redirected to our ordering form.
Terms and conditions
All of the brochures are carefully scanned and presented in Adobe .pdf format for easy downloading, viewing and printing. Adobe Reader is available for downloading free from Adobe. Please see the samples page.
All listed brochures are available – most are at £10.00 each, plus a single £2.00 handling fee for each scanned brochure. Some brochures with less pages will be cheaper – I will quote you when I reply to your request, stating what each brochure contains. If you order more than one at a time I will discount the price. 
Please note that although each copy is complete, the brochures vary in page number according to the originals. 
They also vary in condition, quality of original printing and state of preservation. This can effect the scanned copy but every effort is made to produce the best scan possible. Early brochures are black & white. Later brochures are colour.